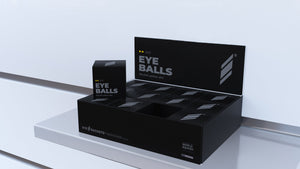 12 x Double Yellow Dot Squash Balls
Sale price Price $15.00 Regular price
Double Yellow Ball (competition) - very low bounce.
Our balls are manufactured using a high-grade rubber compound and will perform exactly how a squash ball should. The surface is nice and grippy, ensuring the ball gets good purchase off the strings, and will maintain a constant performance throughout the match.
There are five speeds to choose from, suiting the young beginner all the way through to the touring professional.
Be sure to pick the right ball for your standard and playing environment. On a cold court it may be best to use a speed higher to ensure you get the most out of your game.