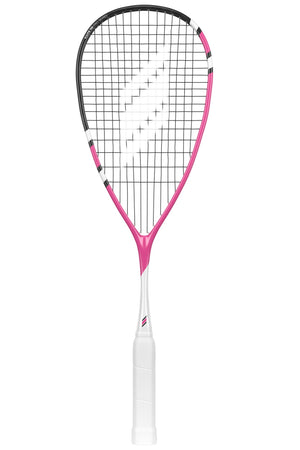 V.Lite 110
Sale price Price $40.00 Regular price $0.00
The Eye racket range is extensive in weight, balance and string formation ensuring there is a racket to suit players of all standards.
All Eye's products are developed by Pros who advise and test extensively.
This ensures you get the most playable and most durable squash products on the market.
Eye offer a one-year warranty on all rackets.
Made from 100% premium graphite.
Pre-strung with high quality, multifilament strings
Control pattern (14x18 strings) provides more control when you hit without cut (spin)
No heavy bumper strip which reduces weight by 16% (bumper strips do not help in 96% of breakages anyway)